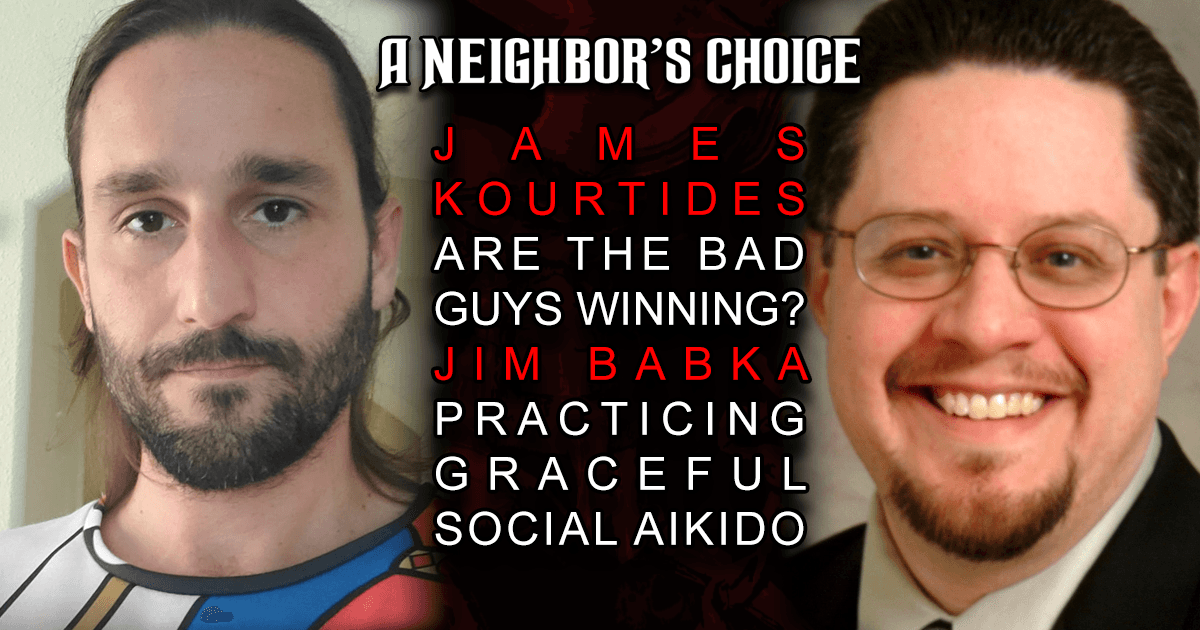 Skip past 45 minutes in the video for this hour.
In this episode, James Kourtides joins David Gornoski to talk about the significance of censorship in the globalist empire, the fear of nuclear war, the rapid spreading of fear, the influence of Christianity, and more. Plus, Jim Babka, founder of Downsize DC, calls in to talk about the war in Ukraine, the possibility of a nuclear false flag, the trap of scapegoating, rediscovering the personhood revolution of Jesus, and more.
Subscribe to James Kourtides' YouTube channel.
Visit the website of Downsize DC here.
https://aneighborschoice.com/wp-content/uploads/2022/10/social-aikido.png
630
1200
David Gornoski
https://aneighborschoice.com/wp-content/uploads/2020/12/anc-logo-1.png
David Gornoski
2022-10-04 19:12:13
2022-10-04 19:33:22
Are the Bad Guys Winning? Jim Babka: Practicing Graceful Social Aikido