When long-standing victimless crimes are legalized, the violent no-win black markets such laws create will collapse. Police will no longer be forced by citizens to stop every car for broken taillights, late child support payments, or traces of marijuana residue.
No more no-knock raids, no more drug cartels, no more violent pimps abusing sex workers, no more mandatory minimum sentencing, no more entrepreneur-destroying economic regulations, no more Big Pharma-controlled monopolies of patent-based medicine, the list goes on and on of the changes Jesus imitating-law will create.
This newfound freedom will create economic prosperity as well as an obligation from churches and other voluntarily-funded groups to step up and reclaim their social duties to keep victimless vices in check through accountability, discipline, and discouragement strategies.
The police will be allowed to focus on solving actual violent crimes and property crimes—the frequency of which will be reduced through the legalization of all victimless acts. Local police will finally be freed to solve actual burglaries, senior fraud, assaults, and other acts of physical violence.
There will be less violent crime for them to deal with and more opportunities to let their amazing detective skills shine. They will receive the honor and respect they deserve by a society that rewards them with dramatically higher wages and benefits for solving and preventing the only crimes that require defensive force: property theft and physical harm.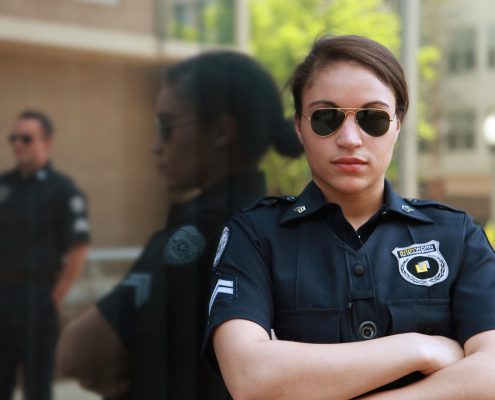 Bottom line: There's no need to scapegoat police officers themselves for the system of laws against nonviolent behaviors we ourselves continue to vote for and enforce through our jury participation. We should never send them into harm's way to enforce laws that we ourselves would find morally wrong to carry out ourselves. Once we reject victimless crime laws, law enforcement will be free to prevent actual violent crimes: things like fraud, theft, assault, and murder. Once we eliminate black markets by practicing Jesus's Turn the Other Cheek social principle, murder rates will drop and gangs will be deprived of monopoly profits.
64
Number of police officers killed in the line of duty in 2016.